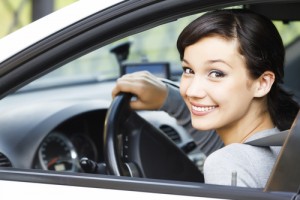 Car rental is a quite simple process yet keeping in mind some facts like the ones you are about to read will help you speed up things so you will enjoy your car in lesser time. So here some things you should know before renting a car.
You should provide the rent a car company with the following information: obviously your name, the car you wish to rent, and of course when you're planning on having it delivered to you and when you will be returning it. Then you should ay where you want it delivered. The car rental agent can meet with you at the airport, or just about anywhere you would like. After this, a location where the car is to be returned must be agreed on.
Regarding the cost of a car rental, you should know that it comprises several individual fees. The first one is the actual price you pay per day of rental, according to car model and total period of rental. Then there are costs for every additional accessory or piece of equipment you require like GPS, child safety seat etc. Another mandatory payment is the security deposit. If you damage the vehicle this money (going from 150 euros to 300 euros) will be charged from your credit card. It the car is a good state when you return you will have your money back, until then it is blocked on your credit card. You can pay either cash or credit card at the  exchange rate of the National Bank of Romania on that particular day.
When you receive the car the agent and you will check the rental's inside and outside and then you will sign the car rental contract. The car is delivered clean and with a full tank, just the way you are supposed to return it.
One last thing: be sure to send an e-mail with copies of your ID or passport and driving license or you can either have them on you if you decide to go the the company's headquarters.
As you can see, car rental is not a hassle, you just have to have your ID and license, a credit card, a destination, and to drive safely.
By admin_crb

on Sep, 21, 2012

Comments Off

on Car rental FAQ's